The Founder
True happiness comes from bringing a smile on someone else's face.
The founder of Clarity to Charity, Mr. Manit Shah, currently studying in Cathedral and John Connon School, is a young enthusiast and socialist who lives his life to the fullest.
He is passionate about drumming and rightly invests his time in physical activities like Gyming and Sports such as Lawn Tennis, Table Tennis, Swimming, Skiing and Golf. He has always tried his hand in exploring new and different things.
Mr. Manit Shah's recent philanthropic experiences include visiting Odisa for a Cyclone Relief camp where he raised funds for the Mayurbhanj foundation and ran the prestigious Tata Mumbai Marathon with "The Foundation" by Rahul Bose. Mr. Shah is recently went to Dharamshala, Sherab Gatsel Lobling School (Managed by: The Sambhota Tibetan Schools Society) and taught English, Home Science, geography, History and Environmental cautiousness. He is motivated towards spreading awareness about the poor social conditions around us and is compassionate and considerate towards helping the needy. This caused the birth of Clarity to Charity, a platform that makes the process of supporting different causes way simpler and smoother by the digital means of our website and blogs.
One of the founding pillars of the CMC is to make a difference to the lives of those in need.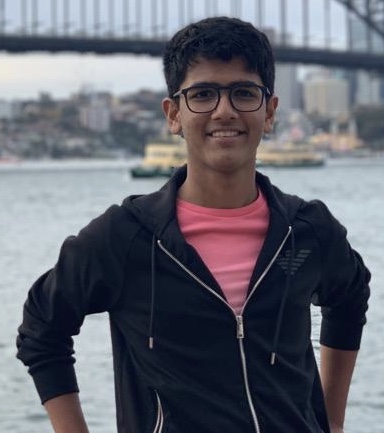 What started by PDS Foundation in 1936 as a step towards making Panthawada, Gujarat a better place has resulted in changing the world for those living there, right from hospitals to education, from cleanliness to basic necessities.
CMC now extends its compassion to give… to you!
Presenting CLARITY TO CHARITY. A platform that provides a comprehensive list of NGOs for you to choose and donate to the cause that you feel strongly towards.
Just a little step supporting the belief that charity should be easy and convenient so the process for help to reach becomes faster.
Find the NGO you connect the most with and go ahead, make someone smile. Because truly, there's no better feeling.
Mission
Clarity to Charity is determined to smoothen and simplify the process of reaching out to the ones in need. A platform where an individual or a corporate entity can find the cause they feel the most for and donate to an NGO related to it. Just a small step to support the belief that charity should be easy and convenient, so that the aim to help those in need, is achieved faster.
Vision
A world where helping someone should be just as easy as thinking about it. Our society has many areas of improvement but not enough helping hands, which is why Clarity to Charity wants to extend its compassion to give you, by making the kind deed of charity, hassle-free.
Working Model
Clarity to Charity is where a helping heart can find its cause and join hands with an NGO that fulfills it. We have 10 different supports listed that are backed by the top 10 NGOs. We give donors an opportunity to choose and support what they feel the need to help the most. We aim to turn the thought of doing charity into a valued donation.
Reach and Presence
Clarity to Charity aims to cater to All of India with our strong foundation of compassion, empathy and the drive to help those in need. From touching on different social problems to associating with NGOs that make a solid difference in society, we focus on leaving no stone unturned to make the world a better place.